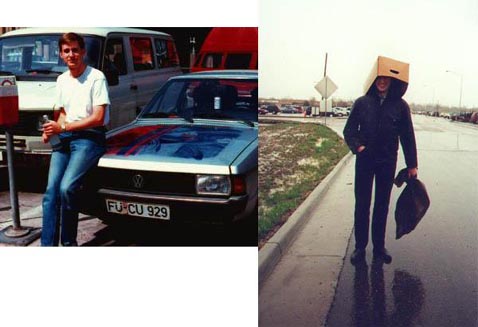 When meeting US top collector Gus Lopez at Frankfurt airport in Summer 1993 he took the left picture of me and titled it "Wolfgang - Mint On Car". Now in 1999 at the Denver Star Wars convention Wolfgang was dicovered also "Mint In Box". (People who were there know that is was raining.)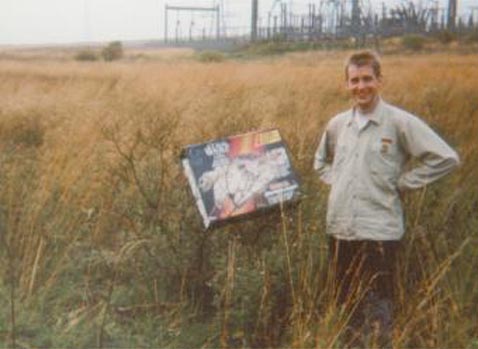 That's me in 1997 near Paisley in Scotland. I was a Scouts leader back then and I was in Scotland with my group. We were walking on a street through the countryside and suddenly I saw this Kenner Falcon box laying next to the street. A kid must have thrown it out of the car after unpacking the ship. Star Wars is everywhere!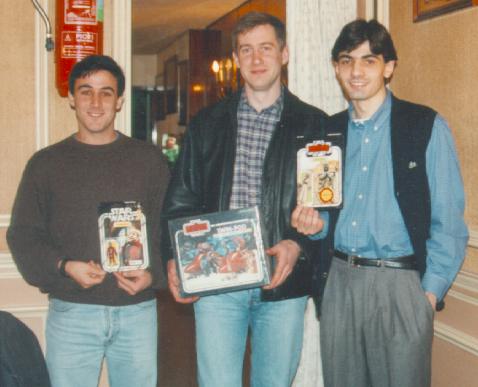 These are Spanish top collectors Marino Arribas and Pepe with me in the middle at a visit in Madrid in January 1997.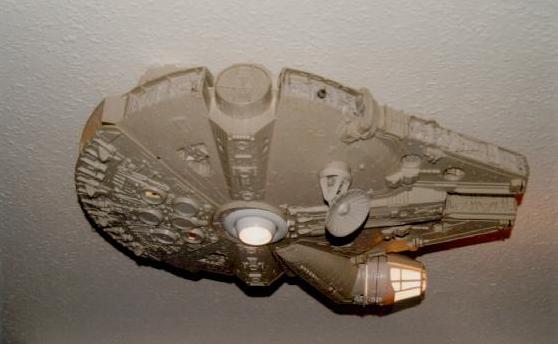 I built this Falcon lamp of a vintage Kenner Falcon for the hall in my apartment.