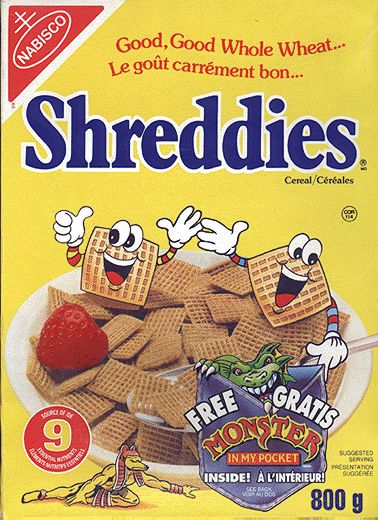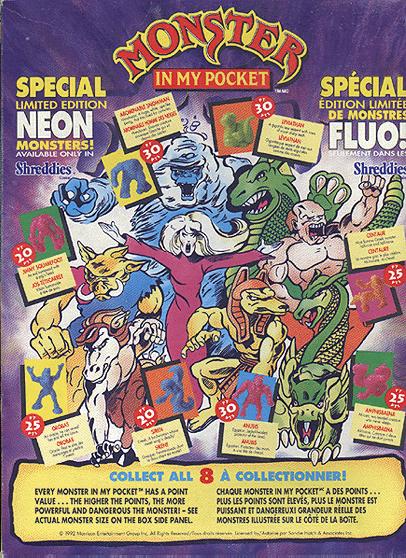 Nabisco Shreddies Whear Cereal box featuring Freddie & Eddie and offer of in-package 'Monster In My Pocket' figures, Canada exclusive as far as I know.
Free Series 3 monsters (#73-80) could be found in in these boxes. These are rare ones and were only distributed also with the Big Boy Secret Monster Pack in the USA.
Images by Mac & Alex Bickmore.