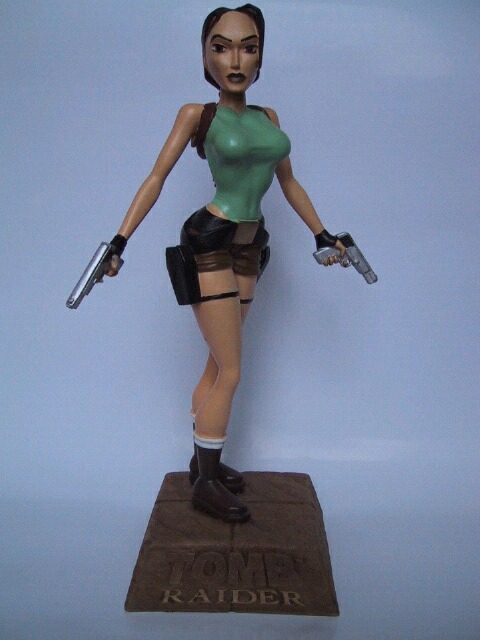 Lara Croft (Tomb Raider) Statue


Released by: Eidos 1998
Sculptured by: Ronald Brandt
Based on designs by: Toby Gard
Material: Resin
Limited to ?
Original retail price: USD ?
Tomb Raider in Resin!
Lara Croft has taken the videogaming world by storm and set the hearts of millions of men around the world beating faster. Ah, if only she were corporeal, instead of digital! You'll never hold Lara, true, but now you can hold this amazing Lara Croft Limited Edition Resin Statue as seen on Tomb Raider I. It's big! Stands about 40cm tall.
Here you find information on the prototype and the mock-ups of this statue.
Here's a picture of the original design of this statue from the Tomb Raider I box.
Image Copyright © Wolfgang Schloegl 2003
Image Use Policy